Hospitals For Sale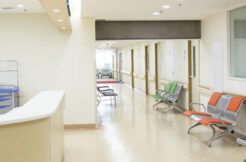 Unique Code HSP00130 Hospital for sale at Greater Noida… More Details
Rs40 Cr
Hospitals For Rent
Vacant Commercial property for rent ,for hospital price: Rs… More Details
Rs27 per sq ft per month
Vacant Commercial property for rent , for hospital price:… More Details
Rs27 per sq ft
Vacant Commercial property for rent , for hospital price:… More Details
Rs27 per sq ft per month
Vacant Commercial property for rent , for hospital price:… More Details
Rs27 per sq ft per month
Vacant Commercial property for rent , for hospital price:… More Details
Rs80 per sq ft per month
Hospital for rent price: Rs 9 lakhs per month.… More Details
Rs9 lakhs per month
Vacant building for Hospital for rent at Murbad, Maharashtra… More Details
Rs600,000 Per Month
Unique Code : HSP00049 Hospital For Rent At Bangalore… More Details
Rs9 Lakhs Per Month
Pharmaceutical Companies For Sale
Buying and Selling of Hospitals Simplified
Siddhi Consulting is a store for hospitals, dealing in buying and selling of hospitals in India. We work with both, buyers and sellers to find the best matches that benefit both the parties mutually.
It is known that the process of buying and selling of hospitals can be laborious and this is where we step in!
Our Vision is to bridge the gap between the investors and sellers of hospitals by creating impeccable processes , so that each client shall get the best results.
Our Mission is  –

Affordable healthcare for all.
Connecting People to create a win – win situation for all.
Restart all closed hospitals.
Our values : Honesty Strategic thinking Innovation
Let's talk and learn more about your needs.
Portraits and art insurance